Being sick in a different land has its own challenges.  A wretched persistent UTI coupled with a dose of Hubli well water runs.. mmm.
Sometimes I am glad of the medical world.  Despite my gung ho attitude about all things pharmaceutical at most times.  Tonight after a day of being pretty much flat on my bed, Umesh – our young accountant from SRDS (where I am working) organised a trip to the Dr for me.  First, he took a token – Number 30 – at the doctor's clinic around the corner.  The one who's office waiting room is always overflowing.  An hour later he went back to see how things were progressing. There had been no progress and the Doctor, in fact, had not arrived as yet.  The crowd was even greater than usual.  "Come back at 9," they said (it was 6.30) so he traipsed to 4 other clinics in the area – all were either not there or similarly packed.
"Ah but let's try Dr Nayan the lady doctor."
We hopped on the bike – me a little gingerly – tucking my long Indian style overshirt up so as not to get caught in the wheels and set off in search of this highly recommended lady doctor.
The waiting room was lit by a bright light – two rows of plastic chairs facing each other.  A drug company calendar on the wall, a big notice pinned to the door warning of the dangers of breast cancer.  And a small tasteful drawing of a lady holding a baby gently – with a sign which said "Save The Girl Child".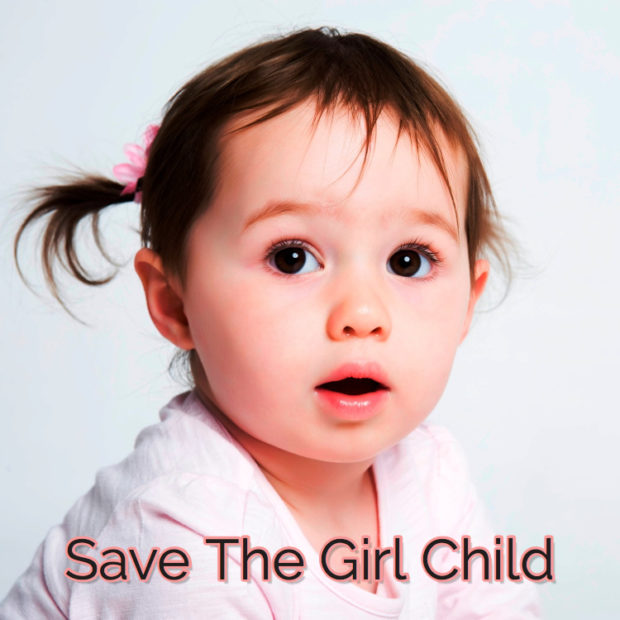 After some time the door opened and a pretty woman in a bright sari – Ashwini – ushered me into the Doctor's office.
Dr Nayan was a gem.  An older lady who had been practicing in that tiny clinic for 32 years.  She questioned me with interest about my purpose here – congratulated me on doing the work 'at my age'  and gave me a thorough examination on her narrow bench.
Toward the end her husband arrived – (a Pediatric Doctor) we were duly introduced and he expressed great interest in our work of rainwater harvesting.  I should have given him a card – sometimes we forget simple connections like that.
Duly laden with pills and potions in a nice enviro bag I paid Dr Nayan the huge sum of
Rs 410 – less than $10 for a consultation that I was entirely satisfied with.  She has made a fan.  I know where I shall go if I need a doctor another time.
We rode back home – bananas and curd (yogurt) for dinner followed by my first dose of pills.
Work fast please – I have work to do.  And yes right now it is time to rest.
(Update two days later.. better.. rested.. ready for work tomorrow.)