On Thursday afternoon I took my leave of the children at Shikshangram.  How to go? how to separate – how to divide the space in my heart – an impossible task as each responded in a different way to my departing.
Kajal – always my friend glowered at me – she would not come near me, she was angry – she knew but didn't want to believe that really I was not returning. And at the last moment she ran to the side of the school bus and caught my hand through the open window, holding tight and pouring all of her love and longing into the grasp.  Her hand print stays in my heart.
The boys came to the station – joking and taking selfies in the bus, Juggernaut leapt onto the bus at the last minute and sat as closely as possible to me.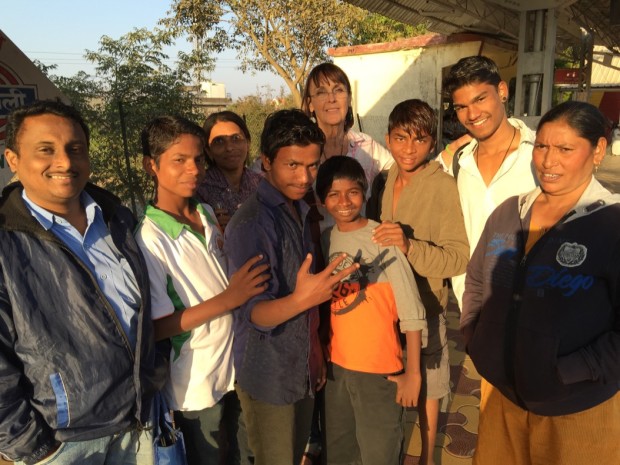 The night before at the farewell event, half the children came and gave me hand drawn farewell cards – some with weeping trees, and all with messages of come back and we are sad.  I had to promise to return and of course I will but now it is time to take some space and discover again who am I?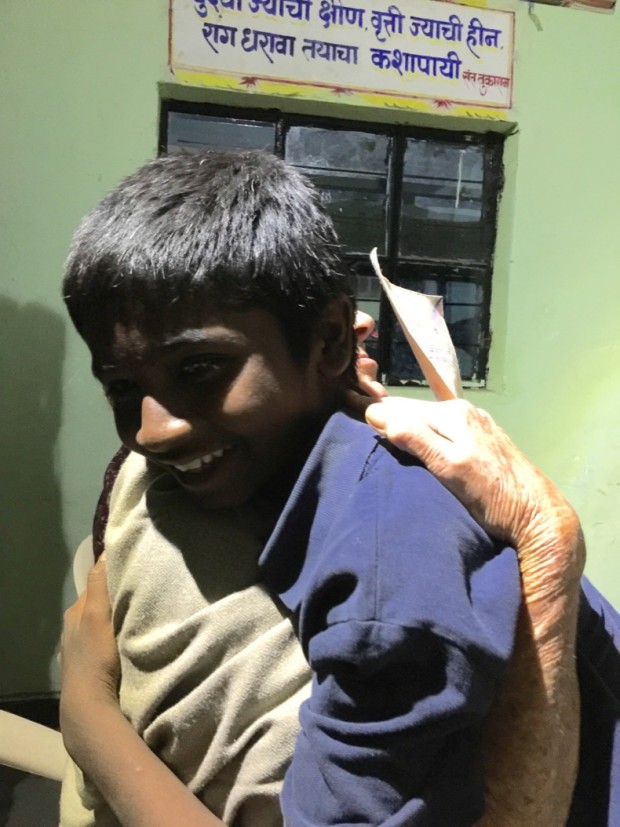 What is this journey of life that continues to throw this never ending ultimate question at me?  Who am I? and where is my purpose in this winding pathway I follow?  Now it is again letting go time, time to follow where I am called and as that evolves, so to the patterns of my life will form around me again.
and now .. feeling the pain, feeling the loss, feeling the missing of the small arms that hugged me and loved me so much .. knowing that I need to feel this to allow it to heal.  That no pushing it down or away or ignoring it will make it any easier or help it release more quickly.  The pain is the growing, the pain is also the pain of the birthing of the new.
Thank you dearest children for you have given me your hearts and through that my heart has grown far larger than I ever imagined possible.  Without you I would never have found this huge part of myself that now I carry with me for ever.
Love – the love of one child is a tremendous gift – the love of 120 children an overwhelming avalanche of joy.