It is said "Feel the fear and do it anyway!"
How many times in my life have I had to do that?
It never stops – it doesn't change, confidence is not a birthright, or something you put on and leave on – it is to be stepped into each time a challenge arises.
The gut butterflies, the unknown possibilities of failure are always there – This morning I want to go to the ISKON temple – but my nervousness is holding me back. The thought of getting on the bus here in Hubli India – and all that entails.
"Will I have the right money on the bus, can I understand the ticket guy when he asks me something? Will I miss the stop? When I get there will there be somewhere for me to sit comfortably?  Will I remember the name of the college stop when I get the bus back?"
I could laugh so loud at myself for these incredibly ridiculous fears that loom so large, but they almost bring tears to my eyes.
How many times in my life, as long as it has already been, have I stopped myself from doing something I set out to do because the butterflies turned into vultures in my stomach?
And how many times have I leapt past the beating of their wings and found the exultation of action?  Such small things sometimes with such profound results.
We may consider that great acts of courage are what builds our character – but what of the small acts – no less significant?  The daily step upon the path which takes us out of our comfort zone and past even the minute but looming mountain in our way – these too build and strengthen us on a daily basis.
Do they become less, do the challenges reduce in size, does the experience of moving beyond change the landscape?  I don't think so.
But the spirit inside of me knows – "I can do it."
Once I climbed a rope ladder up the side of a ship in Antarctica.  If I could do that when everything in my being was screaming at me that it was impossible – then today I can step beyond this fear of boarding the local bus in India and being able to arrive safely at my destination.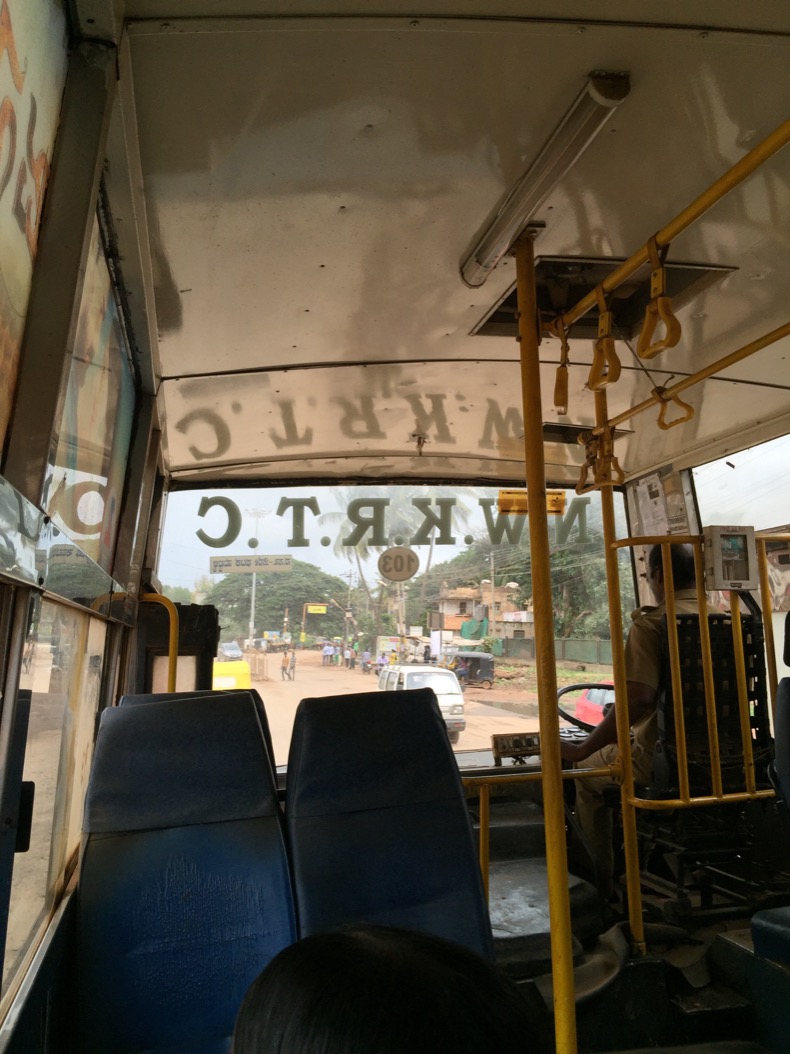 So today I tell myself again – feel the fear but do it anyway – the butterflies are my friend – there simply to remind me to tread lightly – to be aware, to know I am in a strange land and it is no time to be on 'automatic'.
That's the gift of the fear – it is the gift of staying awake – being present – being in the here and now.  Whether it is climbing a rock face, or boarding a bus to an unknown destination – or bringing your most cherished project to the boss for approval, its all the same thing.
The key is 'presence' – being present – given by the gift of fear.